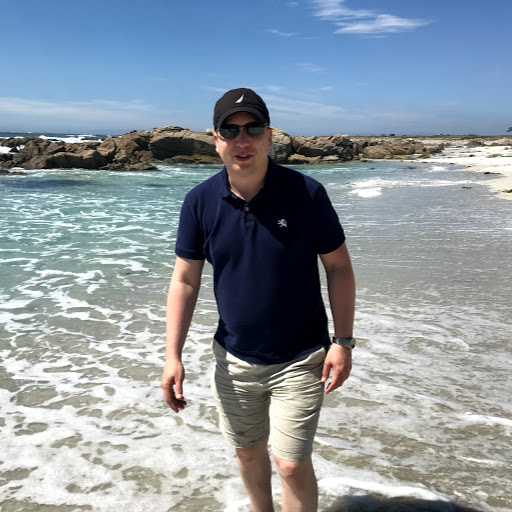 I am currently at Waymo (Google) developing embedded software and cloud-based distributed systems for next-generation automotive radar systems.
Core Professional Competencies
Software generalist architecting, developing, and deploying embedded, traditional application, and large-scale distributed systems.
Technical and functional manager leading teams and mentoring engineers.
Proposal, project, and product development manager.
Significant Accomplishments
Embedded and cloud-based distributed system software engineer and architect for Waymo (Google) next-generation automotive radar systems, including hands-on bare-bone- and operating-system-based sensor bring up, low-level driver development, radar RF modulation control and coordination development, embedded radar application software development, distributed radar control and coordination system development, and development of radar test, validation, management, and tracking systems.
Technical lead for Google datacenter software efforts for cold storage hardware management, automated diagnosis and repair, and secure storage management.
Chief software architect and hands-on developer of Shared Spectrum Company's distributed sensing middleware and cognitive dynamic spectrum access software products.
Principal investigator, project lead, and/or technical lead for transferring and integrating Shared Spectrum Company's machine-actionable policy language and policy-based cognitive control middleware in support of military and commercial wireless and wired networking efforts, including DARPA Policy-based Automated WAN Configuration and Management project (PbWAN), U.S. Army Policy-based Automated Network Management Architecture (PANeMA), DISA DSO JSC Policy-based Tactical Spectrum Planning and Management system (PANDA), DARPA Wireless Network after Next (WNaN) Adaptive Network Development (WAND) project, WNaN Wireless Adaptable Network Node (WANN) project, NeXt Generation Communications (XG) program, DARPA XG follow-on EPLRS-XF and MAINGATE dynamic spectrum access (DSA) extension efforts, multiple JTRS efforts for porting DSA to SRW and WNW waveforms, DARPA DSA security enhancement efforts, DARPA Communication in Extreme RF Spectrum Conditions (CommEx) prototype effort, DARPA Fixed Wireless effort, Cognitive Network Management System project (CNMS), U.S. Army DDR&E DSA Enhancements, Reasoner and Ontology Development for RADICAL ATO (RAPPID), ONR Open Architecture Standard Architecture for Joint Counter Radio Controlled Improvised Explosive Device Electronic Warfare (JCREW) Shared Spectrum Applications, FAA DSA for Unmanned Aerial Vehicle (UAV) effort, and National Institute of Justice's Cognitive Radio Management project (CRAM).
Author or co-author of awarded research and development proposals targeting Broad Agency Announcement (BAA) and Small Business Innovation Research (SBIR) based solicitations from the U.S. Government / Military organizations.
Author or co-author of 3 refereed book chapters, 9 journal articles, 17 conference articles, and 8 workshop articles.
Co-author of 7 granted patents.
Track chair of 1 conference, organizing committee member for 2 conferences, co-chair for 1 workshop, and technical program committee member for over 45 conferences and workshops.
Participant in US, EU, and international standardization efforts focusing on next generation radio and spectrum management.
Dissertation committee member to 6 Ph.D. and M.S. students.
Education